looks like the Moto Fashion Trend is still very big for this Spring and Summer. My favorite jeans are AG Moto legging in coated black. They seem to embrace both of my favorites, coated denim and this Moto trend. I  also like JBrand, Hudson, Paige and Belstaff as a few other brands that seem to be embracing the trend.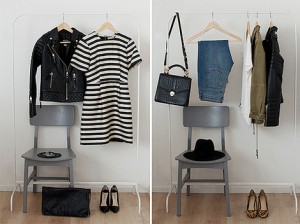 It's always nice to feminize the look to avoid looking tough or like a biker chick!  Accessorize your jacket with skirts, dresses, tights, feminine hair style and nice delicate earrings. Also this spring remember to incorporate the gorgeous floral prints to soften the trend.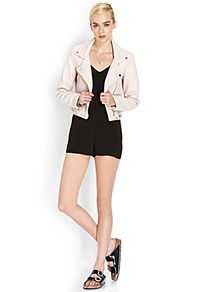 If you prefer to stay away from leather, you can still wear the Moto trend.
There are plenty of synthetic options. Forever 21, for example,  has a Moto jacket in an array of colors and interpretation from the unbelievable prices of $16 to $40. This is another prime example how you don't need to break the bank, and particularly a teen can be totally in style within a reasonable budget. There truly are price-points that appeal to every customer.
While black Moto jackets will always be popular, they are many different options. You will find that green, red or sapphire jackets are a great way to add a pop of color to an all black ensemble, or an all-white ensemble. My readers know my LOVE of white jeans…..and, there are white moto jeans too so, again, I am all over that!
I love this a bright colored Moto Jacket paired with a simple white tee and dark jeans, and a great heel or wedge.
Originally posted 2014-04-02 22:09:08.